Et si...on comparait certaines oeuvres de Lévy-Dhurmer (1865-1953) et de Gustav Klimt (1862-1918)?
Danae by Lévy-Dhurmer and Klimt
Lévy-Dhurmer
-Eve (1896) -The Nymph
Klimt
-The Beethoven Frieze (det)Watersnakes. 1904-1907.
***
Lucien Lévy-Dhurmer
La semptieme symphonie;After Beethoven Moonlight
Appassionata; Harmony in blue
Two Nymphs with Koi
***
Gustav Klimt
Danae. 1907-1908.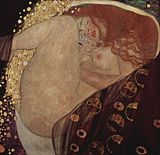 Water snakes aka Friends 2 1907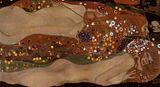 Goldfish. 1901-1902.
Watersnakes. 1904-1907.
Water snakes aka Friends 2 1907