" Violette, amour caché, clandestinité, secret, ambiguïté sexuelle, unisexualité, etc.
Impossible, avec la violette, de ne pas penser au bouquet introduit par Manet dans le corsage de sa belle-soeur Berthe Morisot, elle-même fleur noire et rose au regard vif de noirceur. Du même, le bouquet de violettes, près d'un éventail, petit roman érotique.
Ou bien cette provocation ; le 1er avril 1930, à Berlin, a lieu la première du film de Sternberg, L'ange bleu, avec Marlène Dietrich. Le soir même, elle part vers New-York où elle restera jusqu'en 1960. Elle s'avance sur scène dans un manteau de fourrure blanc, l'enlève et montre, épinglé sur sa robe, dans l'entrejambe, un bouquet de violettes. Rires, photos, rideau.
Tout cela semble loin, très loin, comme d'avant le Déluge. Ces signaux, ces récits de l'oisiveté sensible, nous racontent un monde où les femmes (du moins certaines) vivaient leur vie végétale en retrait, en serre, en marge centrale, en dissimulation, et comme en attente de fécondation. On envoie encore des fleurs, bien entendu, mais sans sous-entendus. Les lys ne filent toujours pas [3], mais les femmes, désormais, travaillent.
Violette, beau prénom féminin. Mot étrange : viol, viole, violon, violoncelle, voile, voilette. " Ô, l'Oméga, rayon violet de ses yeux ". Rimbaud, encore : " L'araignée de la haie ne mange que des violettes. "
Philippe Sollers, Fleurs, 2006 (p 55).


Carl Zewy "Little Girl in a Hat witha Bunch of Violets"






Henry Meynell Rheam "Violets" 1904






William Worchester Churchill "The Nosegay of Violets Portrait of a Woman" 1905






Dante Rossetti "May Morris"






Marianne Preindlsberger Stokes "Sweet Dreams"






Guillaume Van Strydonck "An Elegant Lady In Pink"






Cecilia Beaux "A Little Girl" (Fanny Travis Cochran) 1887






John William Godward "With Violets Wreathed and Robe of Saffron Hue"






Anthony Frederick Sandys "Love" 1867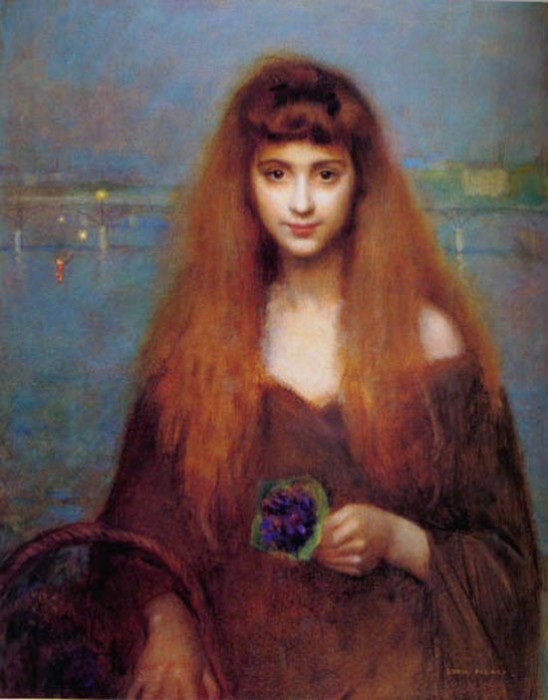 Louis Picard "The Violet Seller"






Jules Joseph Lefebvre "Portrait Lady"






John Everett Millais "Sweetest eyes were ever seen"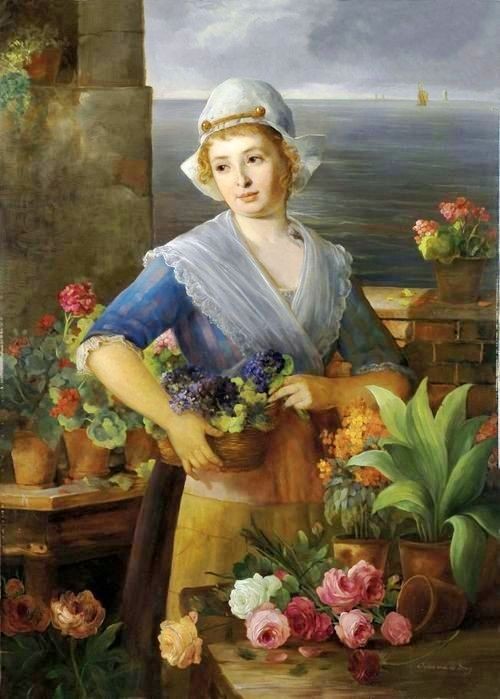 Jean von de Brug






Stanislaw Wyspianski "Girl with Violets"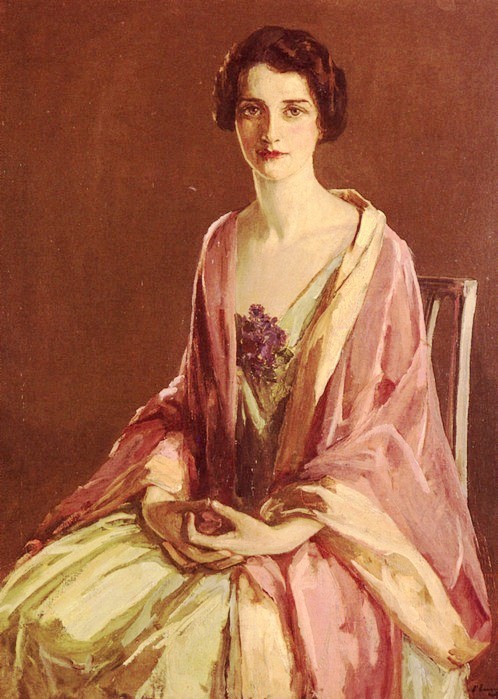 John Lavery "Portrait Of Miss Julia McGuire"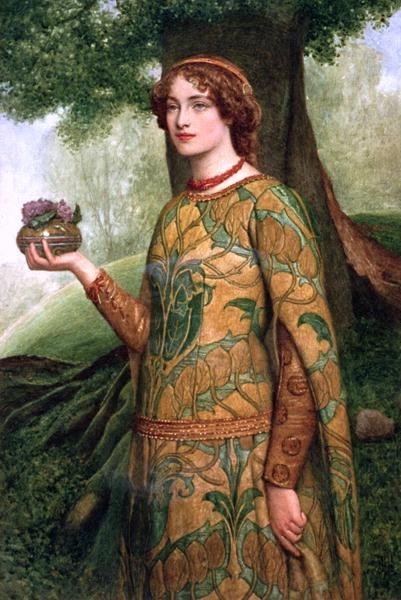 James Dromgole Linton "Violets"