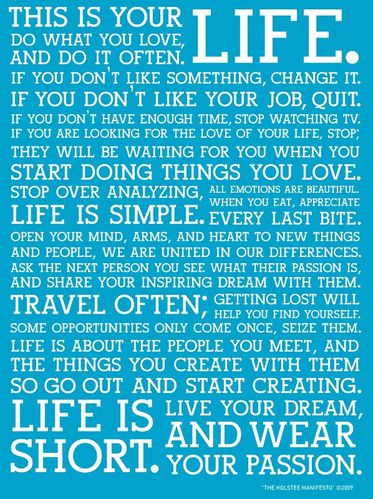 Je suis d'accord avec tout !
"LIFE IS ABOUT THE PEOPLE YOU MEET,
SO, GO OUT AND START CREATING"
(La vie c'est rencontrer des gens et créer des choses avec eux.
Donc sors et commence à créer)
" GETTING LOST WILL HELP TO FIND YOURSELF"
(Vous perdre vous aidera à vous trouver)
" IF YOU DON'T HAVE ENOUGH TIME, STOP WATCHING TV"
( si vous trouvez que vous n'avez pas assez de temps,
arrêtez de regarder la télévision)